Sulphur Free EPDM Sponge Rubber
Advanced Seals & Gaskets Ltd manufacture a diverse range of EPDM materials, including Sulphur Free EPDM.
Sponge and rubber containing sulphur can be damaging to devices if they come into contact with metals such as silver, copper, etc. as it causes the metal to corrode. This material is cured without using Sulphur. Advanced Seals & Gaskets Ltd are able to manufacture a wide variety of products from Sulphur Free EPDM including:
All of the above can be manufactured in plain or self-adhesive backed. Sulphur Free EPDM has better chemical and temperature resistance and due to it sulphur free curing process, is safe to use in applications including lighting and electronics, seals in the automotive industry, sealing electronic devices and Shock/sound absorbing material for TV screens.
Key Characteristics of Sulphur Free EPDM Sponge Rubber:
Density ASTM D1056 120+/- 15 kg/m3
Sulphur free
Better resistance to chemicals and oils
Temperature Range: -30 °C ± 90 °C
Flammability: FMVSS 302 PASS
Good UV resistance
Durability
Impermeable to air and water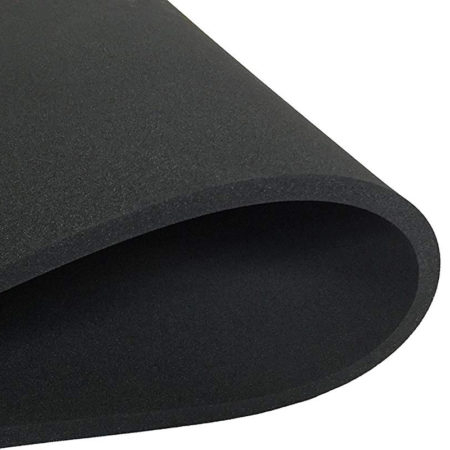 If you would like to speak to a representative to discuss your specific application or requirements please call our sales office direct on 01384 469100, alternatively you can send an E-mail. Simply click on the link and forward us your details along with your question and we will contact you immediately.
Quality of our Sulphur Free EPDM Sponge Rubber
The quality of service and the products manufactured from Sulphur Free EPDM Sponge Rubber is controlled by our Quality Management Systems which is certified to ISO 9001.
Call now for sample requests or further help.
For information on Sulphur Free EPDM Sponge Rubber please complete the following quick enquiry or call us on +44(0)1384 252555.
Full technical data can be supplied upon request,
or downloaded from our online portal.