Kapton Sheeting is available from Advanced Seals & Gaskets Ltd in various thicknesses.
Kapton® is a polyimide film with outstanding thermal, mechanical, chemical and electrical properties and can therefore be used in environments with extreme temperatures ranging from minus 269° to plus 400°.
Kapton Sheeting has many uses including the following;
   Aerospace
   Spacecraft
   Medical (X ray)
   Traction motors
   3D Printing
   Croyogenics
   Fibre optics
   Automotive
   White goods
   Defence
   Electrical - printed circuit boards and soldering
Quality of Kapton Sheeting
The quality of Kapton Sheeting is controlled by our Quality Management System to ISO 9001.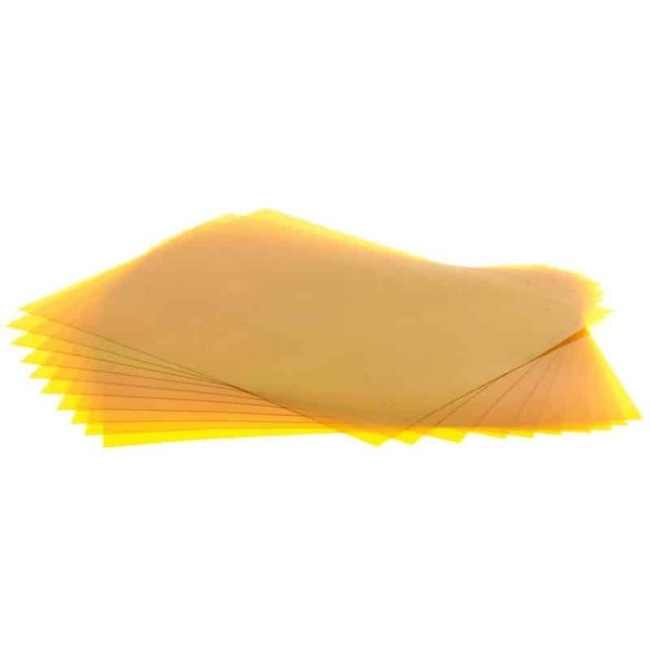 If you would like to speak to a representative to discuss your specific application or requirements please call our sales office direct on 01384 469100, alternatively you can send an E-mail. Simply click on the link and forward us your details along with your question and we will contact you immediately.
Samples - Technical Kapton Sheet
Samples can be submitted for testing upon request.
Call now for sample requests or further help.
For information on Kapton Sheet please complete the following quick enquiry or call us on +44(0)1384 252555.
Full technical data can be supplied upon request,
or downloaded from our online portal.