Neoprene / EPDM Sponge Strip
Our extensive range of Sponge Strip incorporates EPDM Neoprene Sponge Strip in either plain or self adhesive backed format.
Our range of pressure sensitive tapes can be expertly applied to either one or multiples sides, other facings can also be applied upon request.
Our state of the art plant and equipment can quickly and efficiently convert all your EPDM Neoprene Sponge Strip requirements in sizes between 4mm and 1m in width and thicknesses ranging from 1mm to over 50mm thick.
Non standard sizes of EPDM Neoprene Sponge Strip are also manufactured upon request, these are mostly  manufactured by our fabrications department.
Quality of our EPDM Neoprene Sponge Strip
The quality of our complete range of EPDM Neoprene Sponge Strip is controlled by our Quality Management System which is certified to ISO 9001.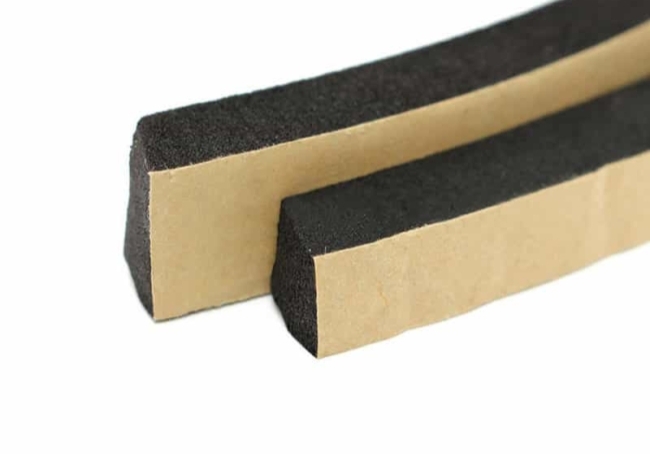 If you would like to speak to a representative to discuss your specific application or requirements please call our sales office direct on 01384 469100, alternatively you can send an E-mail. Simply click on the link and forward us your details along with your question and we will contact you immediately.
Samples - Technical Neoprene / EPDM Sponge Strip
Samples can be submitted for testing upon request.
Call now for sample requests or further help.
For information on Neoprene / EPDM Sponge Strip please complete the following quick enquiry or call us on +44(0)1384 252555.
Full technical data can be supplied upon request,
or downloaded from our online portal.