Butyl Rubber Washers can be manufactured in either plain or self adhesive backed.
Butyl Rubber Washers offer the following qualities;
Excellent resistance to ozone,
Resistance to UV light
Resistance to weathering
High chemical resistance
Tolerates extreme temperatures
Good flexible properties
Impervious to gases
Solid Butyl Washers are black in colour with a hardness of 65° shore and are available most commonly in thicknesses of 1mm, 1.5mm, 3mm and 6mm.
Solid Butyl Washers are used in many sectors over a wide range of applications including building and construction for roofing and damp proofing, defence, chemical and general engineering.
Quality control of Butyl Rubber Washers
The quality of our Butyl Rubber Washers along with our other products and services is controlled by our fully documented Quality Management System which is certified to ISO 9001.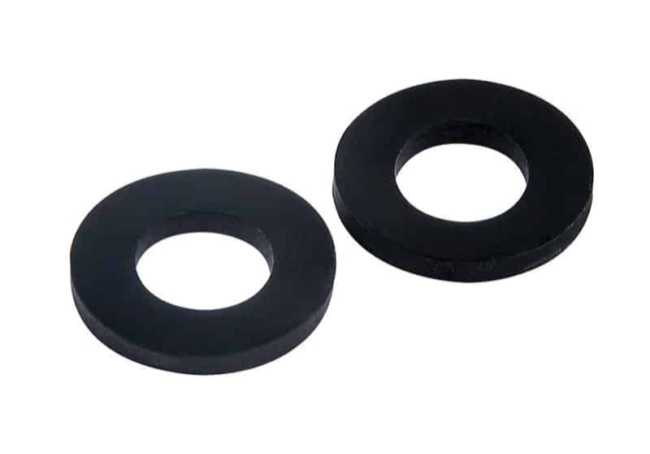 If you would like to speak to a representative to discuss your specific application or requirements please call our sales office direct on 01384 469100, alternatively you can send an E-mail. Simply click on the link and forward us your details along with your question and we will contact you immediately.
Samples - Technical Butyl Washers
Samples can be submitted for testing upon request.
Call now for sample requests or further help.
For information on Butyl Washers please complete the following quick enquiry or call us on +44(0)1384 252555.
Full technical data can be supplied upon request,
or downloaded from our online portal.