Advanced Seals & Gaskets Ltd manufacture a diverse range of Nitrile Rubber sheets in many different grades.
Nitrile Rubber is often referred to by many names including Buna N, Nitrile rubber, and NBR. Nitrile rubber is a copolymer of Butadiene and Acrylonitrile, although the Acrylonitrile content varies considerably depending on the grade chosen.
The higher the Acrylonitrile content in Solid Nitrile Rubber the better resistance to Oil and Fuel but unfortunately elasticity and compression is adversely affected at low temperatures.
The lower the Acrylonitrile content in Solid Nitrile Rubber results in lower resistance to Oils and Fuel but higher resistance to compression set at low temperatures with better elasticity.
Nitrile Rubber is a synthetic material that is used in a wide range of applications, it offers moderate mechanical properties and has satisfactory resistance to aromatic hydrocarbons.  Nitrile Rubber has an excellent resistance to grease, oil and pertroleum, and therefore popular choice for use within military, automotive and industrial machinery applications.
Solid Nitrile Rubber sheets are NOT RESISTANT to weathering, ozone or for use with ketones.
Nitrile Rubber is produced in roll form in a range of thicknesses between 1mm and 25mm.  As we convert sheets direct from rolls, we are able to offer sheets cut to any size to suit our customers' application and also apply self-adhesive backing, films and foils if required.
Quality of our Nitrile Rubber
The quality of the services and the products manufactured from Solid Nitrile Rubber is controlled by our Quality Management System which is certified to ISO 9001.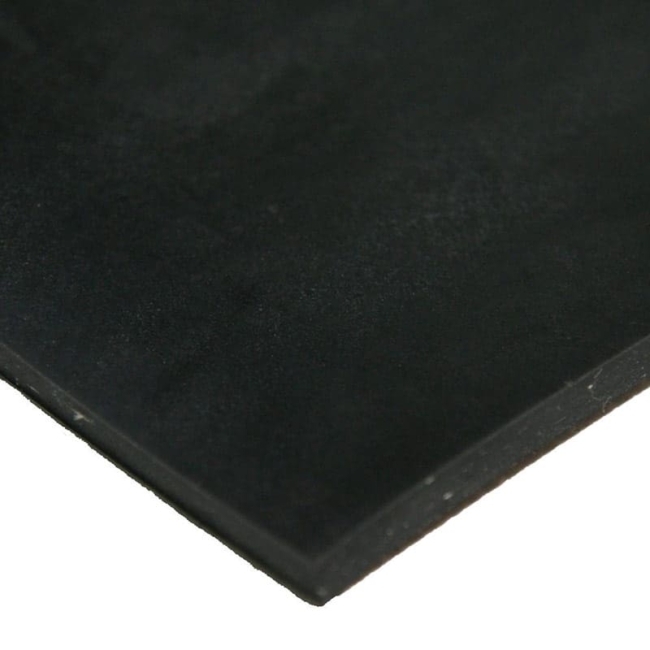 If you would like to speak to a representative to discuss your specific application or requirements please call our sales office direct on 01384 469100, alternatively you can send an E-mail. Simply click on the link and forward us your details along with your question and we will contact you immediately.
Samples - Technical Nitrile Sheet
Samples can be submitted for testing upon request.
Call now for sample requests or further help.
For information on Nitrile Sheet please complete the following quick enquiry or call us on +44(0)1384 252555.
Full technical data can be supplied upon request,
or downloaded from our online portal.