Who we are at Advanced Seals and Gaskets Ltd.
Advanced Seals and Gaskets Ltd possess a long standing, prominent position within the Rubber and Plastics industry, we started from humble beginnings back in 1996 and now have many decades of experience, manufacturing and supplying Seals, Gaskets and affiliated products to a vast array of customers. We are proud to be market leaders in our field with an enviable level of quality, service and price. Advanced Seals and Gaskets, Manufacturer of Seals & Gaskets.
Manufacturer of Solid Rubber, Sponge Rubber & Foam Rubber Converter
We started Advanced Seals and Gaskets Ltd back in 1996 and were initially based in a small industrial unit a little over 1000 square feet which was not far from our current position, Our management team were already working within the Rubber and Plastic industry for over 10 years prior to this date and had therefore already built up a wealth of experience.
Advanced Seals and Gaskets Ltd quickly became a very important part of the industry and quickly expanded and outgrew our initial small industrial unit which was based in Brierley Hill. We then took lease of the adjacent unit which was of an identical size, this allowed us to expand even further but we very quickly outgrew this unit too.
In 1999 we moved a few miles up the road to Dudley which allowed us to occupy and own an industrial estate which we aptly called Polymer Works, our new industrial estate has an extensive office suite and production facility which is over 30,000 square feet.
We believe that our continued investment over the past 20 years into the very latest plant, systems and equipment has enabled us to not only meet our customers expectations, but more often than not far exceed them.
Markets leaders in Manufacturing Solid Rubber Seals, Sponge Rubber & Foam Rubber Conversion. Manufacturer of seals, gaskets and more. Advanced Seals and Gaskets Ltd.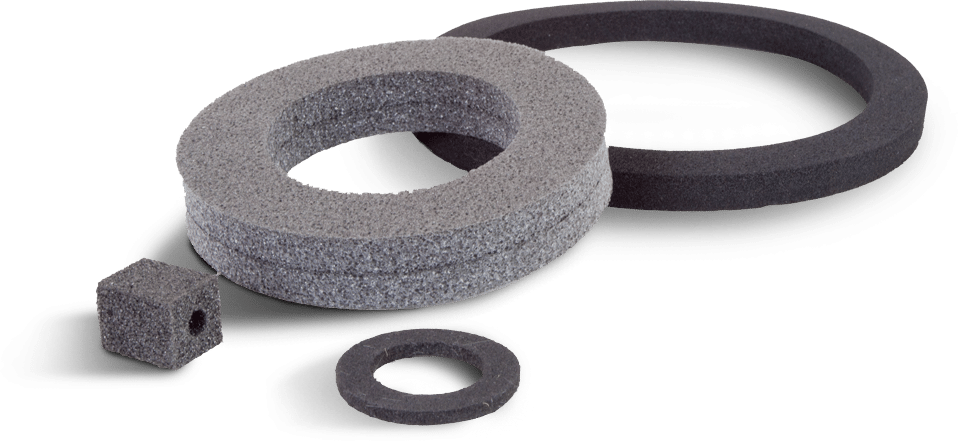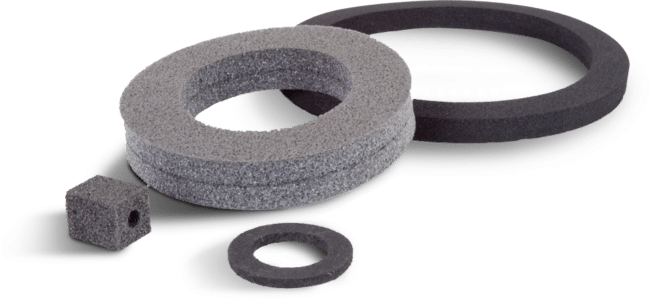 Our Quality Management System to ISO 9001
We operate a fully documented Quality Management System which is certified to ISO 9001 and have been continually certified since our first registration to the standard in 2003, prior to this date we were actively working to the procedures set out in the ISO 9001 standard.
ISO 9001 enables us to control all aspects of our business including order processing, management/supervision and continuous quality inspection of our products.
This helps us remain at the cutting edge of our industry whilst also remaining in complete control. As of the end of 2016 we have updated to the new 2015 of the ISO 9001 standard.
Help with Seals and Gaskets!
Should you require any further information about us or the products that we currently manufacture, please contact one of our experienced UK based sales team members on 01384 252555 or you can drop them an email on sales@advancedseals.co.uk.
We are able to offer invaluable help and assistance on product selection and development along with a full cost evaluation and sample submission service.
If you require material specification sheets (Data Sheets) you can find our most common ones HERE or via the links on the material pages. You can alternatively Contact Us on +44(0)1384 252555 or via email on sales@advancedseals.co.uk for further help and assistance.
We have also provided a simple web based submission form for product/material inquiries which is available on our Contact Us page.
The information presented is based on our present level of knowledge and experience.
All information and recommendations contained in this publication are to the best of our knowledge. Since the conditions of use are beyond our control, users must satisfy themselves that products are suitable for the intended processes and applications.