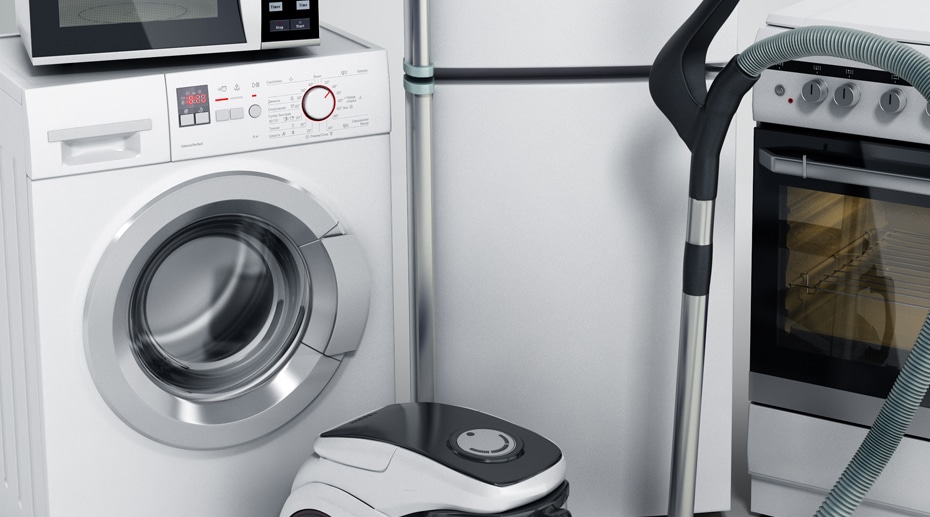 Advanced Seals and Gaskets Ltd supplies a varied assortment of foam and rubber products to the manufacturers of white goods.
Detailed below is a small selection of the products we currently manufacture for white goods manufacturers:
Sound adsorption
Anti-vibration
Anti-squeal
Moisture seals (IP rating)
Dust seals (IP rating)
Temperature resistance
Electrical barriers
Electrical resistance
Thermal insulation
Heat transfer
Packaging
Transit pads
White Goods Foam & Rubber products
We can help conduct price evaluation exercises on your existing parts used in the manufacture of White Goods or offer help with the design and prototype of new parts using our extensive technical support team. If you require any help, please Contact Us, we will be delighted to help.
Quality of our Foam and Rubber products for White Goods
The quality of the products and services we supply to White Goods manufacturers are controlled by our fully documented and certified Quality Management System to ISO 9001
Help with Foam & Rubber products for the White Goods industry
If you would like to speak with a representative to discuss your specific application or requirements please call our sales office direct on 01384 469100, alternatively, you can send an E-mail. Simply click on the highlighted link and forward us your details along with your question and we will contact you immediately.