Here at Advanced Seals and Gaskets LTD. (ASG) we design and manufacture a broad range of Class 'O' Acoustic Polyurethane Foam products.
You may also know Class O Foam as Acoustic Foam, Fireseal, Impregnated Polyurethane, Non-Flammable Acoustic Foam or pyrosorb, and it works to prevent frames spreading during a fire, at the same time as reducing the heat being given off by any burning surface. 'Class O' foam is the most effective protective designation within British Building Regulations.
Class O Acoustic Polyurethane Foam can be used for acoustic enclosures, air conditioning systems, acoustic wall panelling, generator rooms and engine bay compartments. Its versatility is bolstered by the fact that it is durable, flexible and doesn't cause irritation. As such it is both safe and simple to use.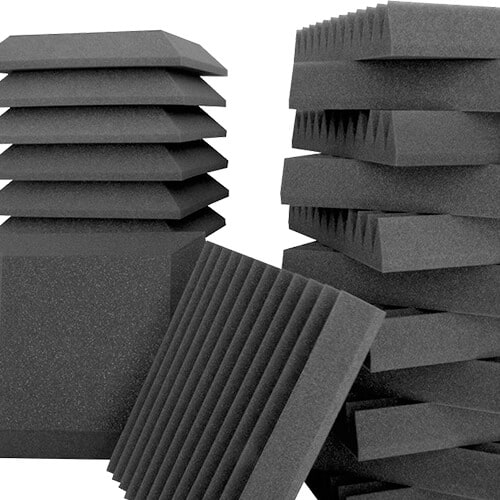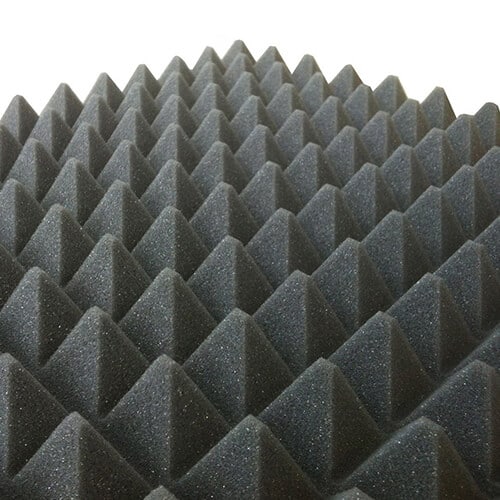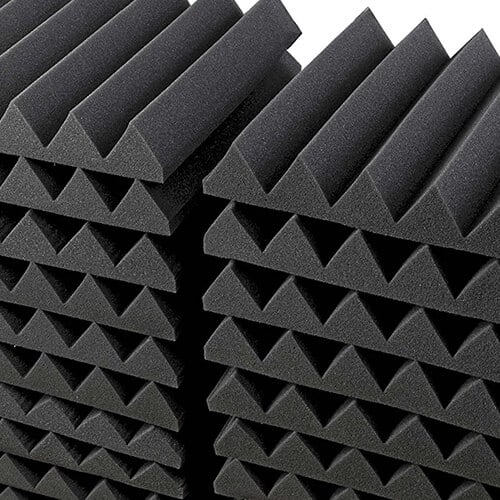 The most important attributes of Class O Foam are
Highly fire resistant
Low smoke emission
Highly resistant to air erosion
Helps to reduce vibrations
First rate acoustic properties
No fibrous nature eliminates the health risk associated with fibrous products
Non-toxic
CFC and HCFC free
Whatever your acoustic foam requirements are, our in-house team of experienced technicians will be able to manufacture solutions tailored to your specifications. It doesn't matter if you're looking for sound deadening for recording purposes, acoustic solutions for construction projects or automotive acoustic insulation, we'll be able to create a bespoke solution that meets your needs precisely.
Some of the most popular uses for acoustic foam are:
Studios – custom manufactured shapes and sizes to use in performance and recording environments
Air Conditioning – tailored acoustic solutions for stand-alone AC units
Engine Protection – fire retardant vibration insulation across the automotive and rail industries
Suspended Absorbers – absorbers which reduce the impact of echoes in large spaces like cinemas, theaters, school halls and exhibition rooms
Construction – foam is placed within cavity walls in order to provide acoustic and temperature insulation
How Soundproof Foam Works
Sound travels by means of vibration, with the sound waves passing from a source and through substances such as water and air, causing anything they travel through to vibrate.
Sound transmitted in this way can travel through a solid wall to enable someone, for example, to hear what the people in an adjoining room are saying. One way of making sure that you don't get to hear what's being said next door is to absorb the vibrations themselves, deadening the sound and stopping the noise travelling. Acoustic foam, being a combination of solid and air, acts to deaden those vibrations and so provides protection against excessive noise pollution.
The acoustic foam we manufacture at ASG comprises polyurethane and melamine foams. The open cell structure of these substances works to build air resistance and provide the very best standards of sound insulation. The high standards we promise can only be met, however, because of the expertise with which we process and convert these foams.
We're one of the leading manufacturers of acoustic foam products in the UK, and that means that any ASG customer benefits from being able to choose from an extremely wide range of options.
Economies of scale mean we're able to offer a menu made up of different grades, thicknesses and compositions as well as specialist solutions such as fire-retardant foams and non-rotting PVC. Each solution has its own individual sound-proofing qualities, so our customers can work with us to make sure that our experts create a truly bespoke offering.
Our in-house engineering department, coupled with a custom tooling capability, means that we can produce straight sheets, egg crate panels, pyramid profiled panels cut parts and whatever else is needed. Working in partnership with each client, we ensure that every single item of acoustic foam purchased is developed and cut to meet their unique requirements.
It doesn't matter which industry you work in and what the individual applications are – contact us today and we'll work with you to design and manufacture the acoustic foam solution you've been looking for.
Need assistance? Contact us today!