Acetal Plastic may also be referred to as Polyoxymethylene (POM), Polyacetal and Polyformaldehyde.
Advanced Seals & Gaskets Ltd manufacture and supply a diverse range of Acetal Plastic products, also known as Polyoxymethylene (POM), Polyacetal and Polyformaldehyde. As all our conversion is carried out in-house, we are able to offer a fully bespoke service to ensure customers have the best options and solution to meet their requirements.
Acetal plastic a strong, wear resistant material that is easy to machine and absorbs very little moisture, typically available in Black and White. Advanced Seals & Gaskets Ltd are able to manufacture a wide variety of products from Acetal plastic including:
All of the above can be manufactured in either plain or self-adhesive backed, peel-able liner on one or both sides. Acetal Plastic is a thermoplastic used in applications requiring high stiffness, low friction, and excellent dimensional stability, these include gears, electrical insulator parts, pump and valve parts, rollers and Food Processing machinery parts (resists the ability for bacteria to form/be absorbed), etc.
Key Characteristics of Acetal Plastics:
Temperature Range: -40°C - +105°C
Excellent Machinability
Low Moisture Absorption
Good Chemical Resistance
Excellent wear properties in wet and dry environments
FDA Approved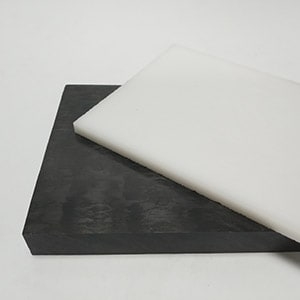 If you would like to speak to a representative to discuss your specific application or requirements please call our sales office direct on 01384 469100, alternatively you can send an E-mail. Simply click on the link and forward us your details along with your question and we will contact you immediately.
Quality of our Acetal Plastics
The quality of service and the products manufactured from Acetal Plastics is controlled by our Quality Management Systems which is certified to ISO 9001.
Call now for sample requests or further help.
For information on Acetal Plastics please complete the following quick enquiry or call us on +44(0)1384 252555.
Full technical data can be supplied upon request,
or downloaded from our online portal.