Acrylic Polypropylene Adhesive Tape
Advanced Seals & Gaskets Ltd manufacture and supply a diverse range of self-adhesive tapes and products including Acrylic Polypropylene Adhesive Tape.
lic Polypropylene Adhesive Tape is a double sided (usually transparent in colour) filmic tape where acrylic adhesive is combined with the Polypropylene (PP) film carrier. Acrylic Polypropylene Adhesive Tapes are thin and suited to bonding flat/smooth surfaces such as glass, plastics and metal. These tapes can be used for wood and other uneven surfaced, but a higher coat grade would be required.
Advanced Seals & Gaskets Ltd are able to manufacture a wide variety of products with Acrylic Polypropylene Adhesive Tape including:
Sheet
Strip
Coils
Gaskets
Pads
Most of the above products can be manufactured using a range of our solid, sponge, PVC and polyethylene products, with either single of double sided self-adhesive backing. Acrylic Polypropylene Adhesive Tape products can be found widely used in the manufacture of tapes for use with adhesion of signs and number plates and for wood/plastic products.
Key Characteristics of Acrylic Polypropylene Adhesive Tape:
Thin and lightweight
Available in various coat grades
Used to bond smooth and uneven surfaced
Resistance to UV, heat and chemicals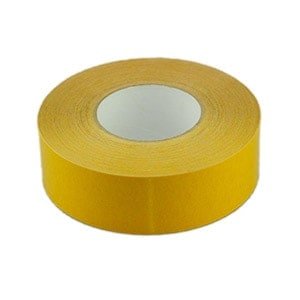 If you would like to speak to a representative to discuss your specific application or requirements please call our sales office direct on 01384 469100, alternatively you can send an E-mail. Simply click on the link and forward us your details along with your question and we will contact you immediately.
Quality of our Acrylic Polypropylene Adhesive Tape
The quality of service and the products manufactured from Acrylic Polypropylene Adhesive Tape is controlled by our Quality Management System which is certified to ISO 9001.
Call now for sample requests or further help.
For information on Acrylic Polypropylene Adhesive Tape please complete the following quick enquiry or call us on +44(0)1384 252555.
Full technical data can be supplied upon request,
or downloaded from our online portal.