Advanced Seals & Gaskets Ltd manufacture a diverse range of Natural Cork products. Natural cork is available in thicknesses from 1mm thick up to 25mm and in sheet sizes of 1200mm x 1200mm as standard, however can also be produced in continuous rolls depending upon the thickness required.
Advanced Seals & Gaskets Ltd are able to manufacture a wide variety of products from Natural Cork products including:
All of the above can be manufactured in either plain or self-adhesive backed, peel-able liner on one or both sides. Natural Cork offers effective anti-vibration, cushioning etc. for a wealth of applications or environments. Natural Cork is perhaps most commonly used for pin notice boards in both domestic and commercial settings and to create seals between two mating surfaces.
Key Characteristics of Natural Cork:
Lightweight
Flexible - will return to original form following compression
Impermeable to gases and liquids
Low conductivity to heat, sound and vibration
Durable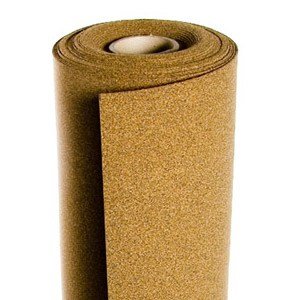 If you would like to speak to a representative to discuss your specific application or requirements please call our sales office direct on 01384 469100, alternatively you can send an E-mail. Simply click on the link and forward us your details along with your question and we will contact you immediately.
Quality of our Natural Cork
The quality of service and the products manufactured from Natural Cork is controlled by our Quality Management Systems which is certified to ISO 9001.
Call now for sample requests or further help.
For information on Natural Cork please complete the following quick enquiry or call us on +44(0)1384 252555.
Full technical data can be supplied upon request,
or downloaded from our online portal.