Advanced Seals & Gaskets manufacture a diverse range of Post Office Sponge products. Post Office sponge is a common name used for a material that is a natural, open cell sponge rubber and traditionally orange in colour.
Post Office Sponge is available in a wide range of pore structures including fine, medium and large pores and is also available in a range of densities from 160kg per cubic metre to 500kg per cubic metre. This material can range from being extremely soft, flexible and absorbent in the lower densities to being quite firm in the higher densities. The sheet sizes vary from 2100mm x 920mm x 110mm thick to 1300mm x 750mm x 70mm thick depending upon the chosen grade.
Advanced Seals & Gasket are able to manufacture a wide variety of products from Post Office Sponge including:
All of the above can be manufactured in either plain or self-adhesive backed, peel-able liner on one or both sides. Some of the more common uses for this orange, natural sponge rubber are labelling, pottery, packaging and vacuum lifting seals.
Key Characteristics of Post Office Sponge:
Heat resistance up to 80°c
Elastic up to 40°c
Ozone resistant
Highly absorbent
Available in various pore structures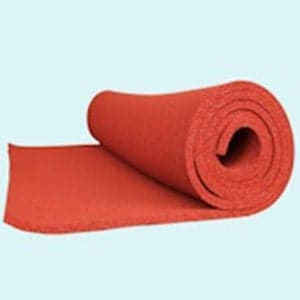 If you would like to speak to a representative to discuss your specific application or requirements please call our sales office direct on 01384 469100, alternatively you can send an E-mail. Simply click on the link and forward us your details along with your question and we will contact you immediately.
Quality of our Post Office Sponge
The quality of service and the products manufactured from Post Office Sponge is controlled by our Quality Management Systems which is certified to ISO 9001.
Call now for sample requests or further help.
For information on Post Office Sponge please complete the following quick enquiry or call us on +44(0)1384 252555.
Full technical data can be supplied upon request,
or downloaded from our online portal.