Advanced Seals & Gaskets Ltd manufacture a diverse range of Tgon products.
Advanced Seals & Gaskets Ltd Tgon product is a thermal interface material used where electrical contact and thermal transfer are required. Advanced Seals & Gaskets Ltd are able to manufacture a wide variety of products from Tgon including:
All of the above can be manufactured in either plain or self-adhesive backed, peel-able liner on one or both sides. The grain-oriented, plate-like structure provides high thermal conductivity making it suitable in applications such as power conversion equipment, telecommunications hardware and notebook computers.
Key Characteristics of RFI/EMI/EMC T Gon:
High thermal conductivity of 5 W/mK in Z-axis and 240 W/mK in the X-Y axis
>98% graphite
Low thermal resistance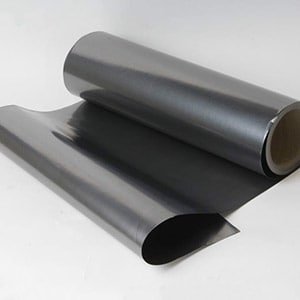 If you would like to speak to a representative to discuss your specific application or requirements please call our sales office direct on 01384 469100, alternatively you can send an E-mail. Simply click on the link and forward us your details along with your question and we will contact you immediately.
Quality of our RFI/EMI/EMC T Gon
The quality of service and the products manufactured from RFI/EMI/EMC T Gon is controlled by our Quality Management Systems which is certified to ISO 9001.
Call now for sample requests or further help.
For information on RFI/EMI/EMC T Gon please complete the following quick enquiry or call us on +44(0)1384 252555.
Full technical data can be supplied upon request,
or downloaded from our online portal.