Solid Nitrile Insertion Rubber
Advanced Seals & Gaskets Ltd manufacture a diverse range of Insertion Rubber products, including Solid Nitrile Insertion Rubber.
Solid Nitrile Insertion Rubber has a mesh/fabric reinforcement layer running through the centre, increasing the durability of the material. This 'insertion' or reinforcement also prevents the material from stretching and increases its wear and tear resistance. Advanced Seals & Gaskets Ltd are able to manufacture a wide variety of products from Nitrile Insertion Rubber including:
All of the above can be manufactured in either plain or self-adhesive backed. Nitrile Insertion rubber has all the excellent properties of a standard Nitrile rubber, but with the addition of the stretching resistance. Nitrile Insertion rubber can be found used in applications including Conveyor belts, Farming machinery, Abrasive applications, Flange gaskets on pipes and tanks, Transfer and joining sleeves, Oil and fuel seals, Insulating strip and Isolation barriers. Industries where these products can be found include mining/quarrying, construction, oil/gas, defence, etc.
Key Characteristics of Solid Nitrile Insertion Rubber:
Shore Hardness: 60°
Reinforced with a single ply cloth, providing increased tensile strength over commercial rubber.
Offers good abrasion resistance.
Temperature range -25°C to +90°C.
Good Compression
Good level of resistance against common industrial factors such as Oils, Fuels & Solvents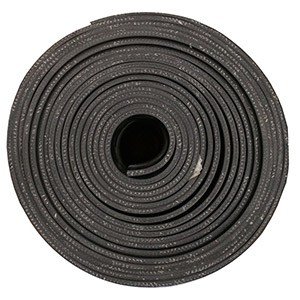 If you would like to speak to a representative to discuss your specific application or requirements please call our sales office direct on 01384 469100, alternatively you can send an E-mail. Simply click on the link and forward us your details along with your question and we will contact you immediately.
Quality of our Solid Nitrile Insertion Rubber
The quality of service and the products manufactured from Solid Nitrile Insertion Rubber is controlled by our Quality Management Systems which is certified to ISO 9001.
Call now for sample requests or further help.
For information on Solid Nitrile Insertion Rubber please complete the following quick enquiry or call us on +44(0)1384 252555.
Full technical data can be supplied upon request,
or downloaded from our online portal.