Also known as Chloroprene, Neoprene foam is the ideal solution for creating a seal against gases, liquids and particles. Its closed cell structure and flexible nature makes it the material of choice for a huge range of applications.
The fact that it offers anti-vibration, sound absorption, sealing and thermal resistance qualities means that Neoprene foam is often utilised in sectors such as building and construction, white goods, defence, electronics, marine and energy. It also offers resistance to UV, ozone, low temperatures and oil as well as being flame retardant. All of this combines to create a product offering excellent durability.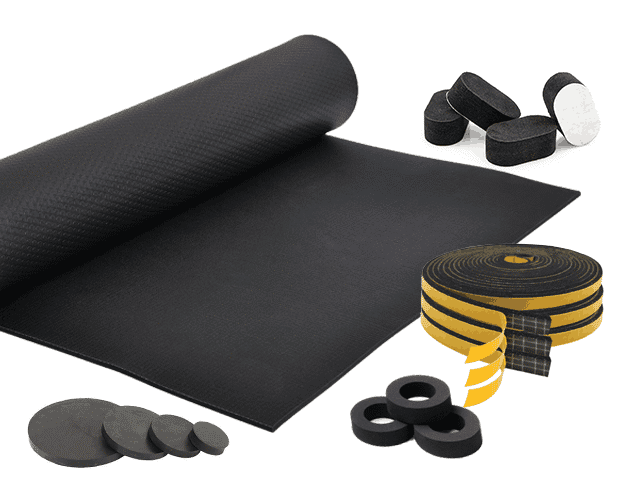 Rolls
Gaskets
Washers
Seals
Sheet
Pads and Shapes
Strip and Tapes
Sponge Extrusions
We pride ourselves on giving every customer exactly what they need, and that's why we manufacture Neoprene foam either as a plain product or one with a self-adhesive, peel-able liner on one or both sides.
We also provide Neoprene foams ranging from very soft to firm, and we can also supply flame retardant grades.
Amongst the many applications for which this versatile foam is the ideal solution are things such as laptop sleeves, orthopaedic braces for the wrist and knee, electrical insulation, flashings, wet suits, sealing gaskets, athletic equipment and automotive fan belts.
Need assistance? Contact us today!