ASG manufactures a wide range of products from Neoprene sponge, taking advantage of the fact that it shares many qualities with EPDM and Natural sponge.
These properties include the fact that it is durable and highly resistant to wearing by abrasion. When this is combined with the chemical inertness of Neoprene sponge it creates the ideal material for applications such as gaskets used to protect against moisture and dust.
The versatility of Neoprene rests on the fact that, while only moderately resistant to petrol and similar hydrocarbons, it is highly resistant to oil and other chemicals. At the same time it can supplied in a range of thicknesses and as a fire retardant substance and, depending on the grade utilised, can withstand temperatures ranging from -40˚C to 110˚C.
Sometimes known as Chloroprene, Neoprene sponge has a closed cell structure and is extremely flexible. This makes it the ideal substance to provide a seal against gases, liquids and particles.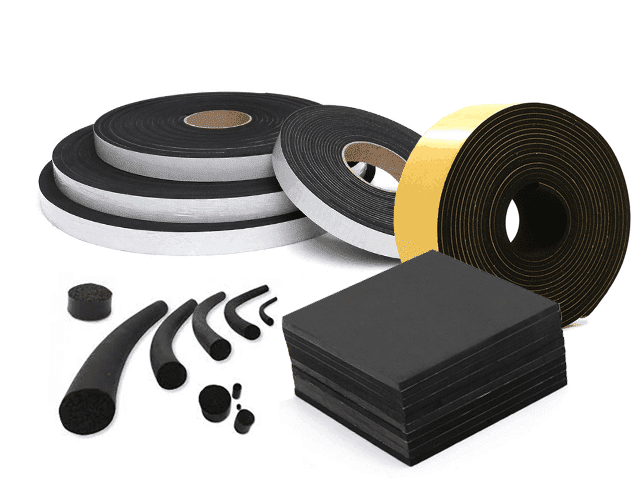 Our Neoprene sponge products include
Rolls
Gaskets
Washers
Seals
Sheet
Pads and Shapes
Strip and Tapes
Sponge Extrusions
Because we always go out of the way to supply clients with exactly what they need, we also manufacture Neoprene sponge as either a plain sponge or with a self-adhesive peel-able liner on one or both surfaces.
The characteristics detailed above, as well UV and ozone resistance, help to make Neoprene one of our most popular products, available in a range of grades and densities and manufactured to the stringent ASTM D1056 2C2 specification.
Contact us to explain which Neoprene sponge products you need and we'll get to work making it happen.
Need assistance? Contact us today!