Over the years we have invested heavily in state of the art Die cutting machinery Including Rapid Automatic Presses for High Volume production, CNC Presses with automatic feed and traverse with the ability to nest product to achieve the best possible yields thus reducing waste & cost, we also have Heavy Presses for larger, lower volumes of seals.
This means at Advanced Seals & gaskets Ltd we have the processes and machinery to suit every requirement that our customers may have for the manufacture of Neoprene Sponge Seals. We also have highly trained operatives to complement our vast production processes and this combination ensures our customers receive a quality product coupled with a first class service.
Neoprene Sponge Seals are a device or substrate that is used to join surfaces together to either act as a separator or a body to prevent liquids, solids or gases escaping or penetrating the seal.
Neoprene sponge rubber seals are closed cell, flexible, relatively soft products that offer excellent sealing properties against liquids, gases and particles. Neoprene Sponge Seals have many key characteristics including oil resistance, some chemical resistance along with UV and ozone resistance. Some of its many mechanical capabilities include sound absorption, anti-vibration, thermal resistance and flame retardancy.
Neoprene Sponge Seals are widely used in such industry sectors as automotive, aerospace, defence, electronics and building & construction.
Neoprene Sponge Seals can be manufactured either plain, self-adhesive one side or self- adhesive on both sides and will give good adhesion to many inhospitable surfaces.
We are also able to produce Neoprene Sponge Seals either kiss cut in roll form or individually cut and with a wide range of adhesive systems and product formats we are often able to provide solutions for our customers assemblies to save time and increase productivity.
Neoprene Sponge Seals can be manufactured in almost any given size, shape, format or thickness. Therefore we are able to produce components to our customer's precise requirements.
Key formats include:
Plain product
Adhesive backed one side
Adhesive backed both sides
Finger lifts
Kiss cut in roll form
Individually cut.
Any shape & size
With or without holes
Seals
Water jet cut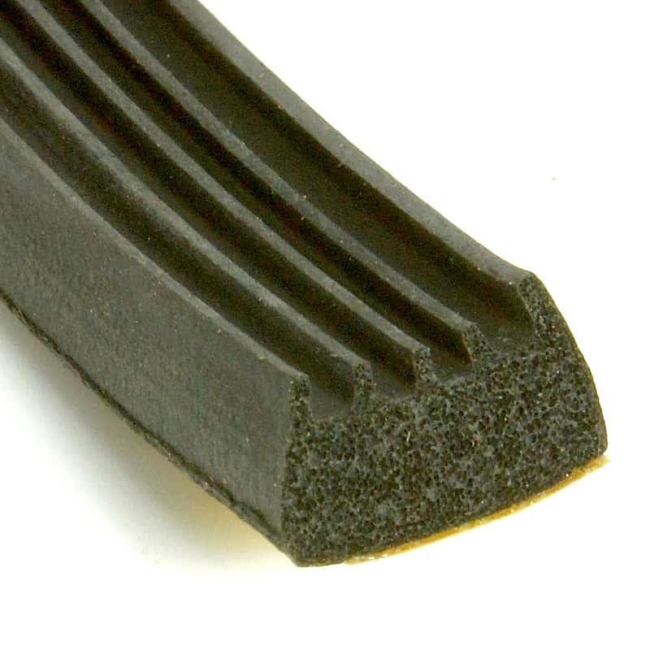 If you would like to speak to a representative to discuss your specific application or requirements please call our sales office direct on 01384 469100, alternatively you can send an E-mail. Simply click on the link and forward us your details along with your question and we will contact you immediately.
Samples - Technical Neoprene Sponge Seals
Samples can be submitted for testing upon request.
Call now for sample requests or further help.
For information on Neoprene Sponge Seals please complete the following quick enquiry or call us on +44(0)1384 252555.
Full technical data can be supplied upon request,
or downloaded from our online portal.