Advanced Seals & Gaskets Ltd convert our range of Nitrile PVC Sponge into an array of products including Nitrile PVC Sponge Seals.
Other product formats include:
Seals
Gaskets
Washers
Strip
Sheeting
Tubing
Nitrile PVC Sponge Seals can be supplied in any of the above formats and can be manufactured in plain or self adhesive backed. Nitrile PVC comes in standard thicknesses with a skin finish both sides but can easily be laminated or split to any required thickness.
A325 PVC Nitrile is a polymer blend of NBR and PVC which offers a material similar to Neoprene but with further improvements.
This blend of materials offers excellent oil and fluid resistance whilst possessing Non-Flammable properties and excellent resistance to weathering. Nitrile PVC Sponge Seals or PVC Nitrile Sponge Seals are very flexible and can be applied to contoured parts and applications such as heating and ventilation systems.
Quality of our Nitrile PVC Sponge Seals
The entire product range along with the business activities carried out by Advanced Seals & Gaskets Ltd are ALL covered by our Quality Management System to ISO 9001.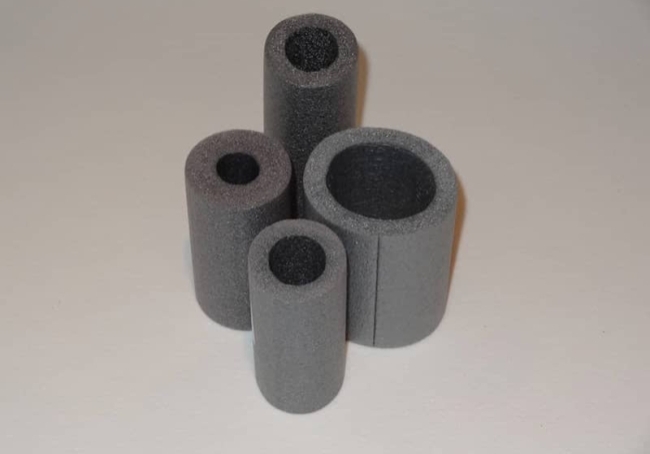 If you would like to speak to a representative to discuss your specific application or requirements please call our sales office direct on 01384 469100, alternatively you can send an E-mail. Simply click on the link and forward us your details along with your question and we will contact you immediately.
Samples - Technical PVC Nitrile Sponge Seals
Samples can be submitted for testing upon request.
Call now for sample requests or further help.
For information on PVC Nitrile Sponge Seals please complete the following quick enquiry or call us on +44(0)1384 252555.
Full technical data can be supplied upon request,
or downloaded from our online portal.