PVC Seals - Advanced Seals reference a full catalogue of PVC plastics in various colours from which we can quickly and efficiently manufacture PVC Seals. We can supply in plain or self adhesive backed formats with the ability to apply adhesive to one or multiples sides of the product.
PVC is sometimes known as 'Vinyl' in Europe and predominantly so in North America. In Europe, 'Vinyl' usually refers to certain specific flexible applications, such as flooring, decorative sheets and artificial leather.
PVC is a thermoplastic made of 57% chlorine (derived from industrial grade salt) and 43% carbon (derived predominantly from oil / gas via ethylene). It is less dependent than other polymers on crude oil or natural gas, which are nonrenewable, and hence can be regarded as a natural resource saving plastic, in contrast to plastics such as PE, PP, PET and PS, which are totally dependent on oil or gas.
This chlorine gives the PVC excellent fire resistance.
The quality of our PVC Seals is controlled by our Quality Management System to ISO 9001.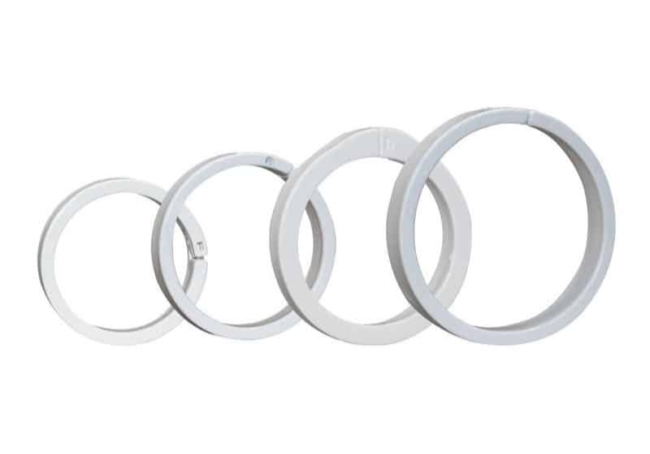 If you would like to speak to a representative to discuss your specific application or requirements please call our sales office direct on 01384 469100, alternatively you can send an E-mail. Simply click on the link and forward us your details along with your question and we will contact you immediately.
Samples - Technical Plastic Seals
Samples can be submitted for testing upon request.
Call now for sample requests or further help.
For information on Plastic Seals please complete the following quick enquiry or call us on +44(0)1384 252555.
Full technical data can be supplied upon request,
or downloaded from our online portal.