Reconstituted foam sheeting - Advanced Seals & Gaskets Ltd have the ability to manufacture and supply Reconstituted Foam Sheeting in a huge range of thickness ranging from 1.5mm to over 250mm thick. We can also cut the sheeting to the customers required sizes using state of the art foam cutting machines.
Reconstituted foam sheeting is typically used as padding for chair manufacturing or refurbishment and packaging pieces to absorb knocks and bangs.
Reconstituted Foam Sheeting comes in a range of densities which enables the product to best suit a particular application.
Our technical sales team can offer invaluable help and assistance in product selection to ensure the best possible product for the application or environment, taking into account the following:
Environment
Heat
Cold
Oils and chemicals
Gases
Quality control of our Reconstituted Foam Sheeting
The quality of the products and services provided by Advanced Seals & Gaskets Ltd is controlled by our Quality Management System to ISO 9001. This includes the production of Reconstituted Foam Sheeting in plain or self adhesive backed.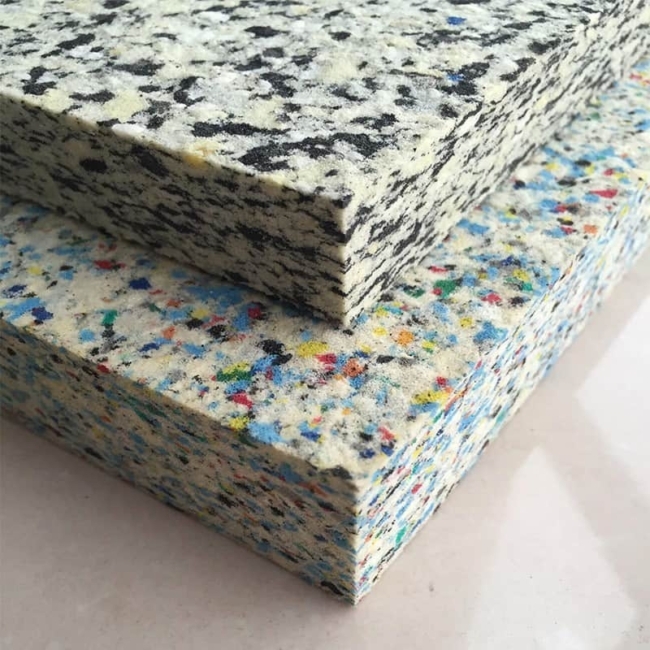 If you would like to speak to a representative to discuss your specific application or requirements please call our sales office direct on 01384 469100, alternatively you can send an E-mail. Simply click on the link and forward us your details along with your question and we will contact you immediately.
Samples - Technical Chip Foam
Samples can be submitted for testing upon request.
Call now for sample requests or further help.
For information on Chip Foam please complete the following quick enquiry or call us on +44(0)1384 252555.
Full technical data can be supplied upon request,
or downloaded from our online portal.