Advanced Seals & Gaskets Ltd can take our range of Vulcanised Fibre and manufacture Vulcanised Fibre Pads in either plain or self adhesive backed.
We use various different methods of production to produce Vulcanised Fibre Pads dependent on the thickness chosen and tailor dimensions to the customers requirements.
Vulcanised Fibre Pads have the following attributes;
Excellent mechanical strength
Resistance to heat and cold
Light weight
Excellent electrical properties
Resistant to mineral oils, petrol, greases and solvents
Non degrading in sunlight exposure
Vulcanised Fibre Pads are manufactured from Vulcanised fibre which is manufactured from plies of paper that are passed through zinc chloride and are then pressed together to produce a chemically pure product.
More than 99% of the finished product is Cellulose so that this means there are no glues or binders.
Quality of our Vulcanised Fibre Pads
We manufacture Vulcanised Fibre Pads bespoke to the customers requirements to the highest possible level of quality. To achieve this we run a Quality Management System which is certified to ISO 9001.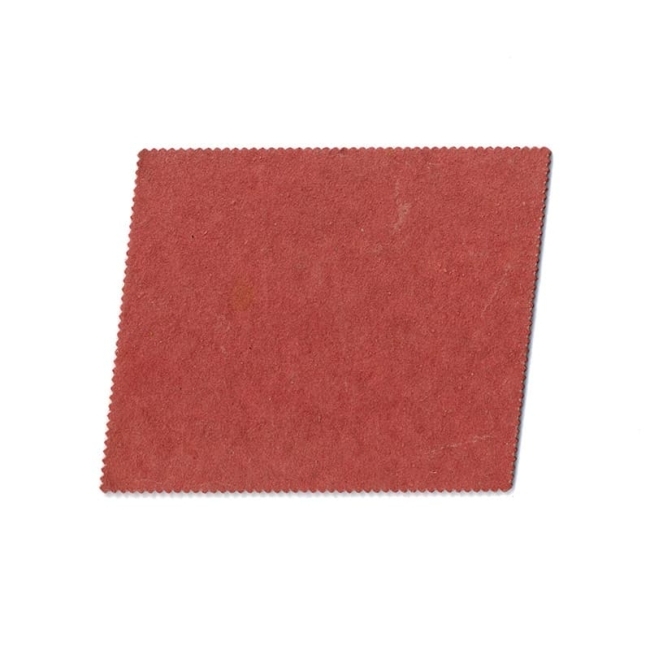 If you would like to speak to a representative to discuss your specific application or requirements please call our sales office direct on 01384 469100, alternatively you can send an E-mail. Simply click on the link and forward us your details along with your question and we will contact you immediately.
Samples - Technical SRBP Pads
Samples can be submitted for testing upon request.
Call now for sample requests or further help.
For information on SRBP Pads please complete the following quick enquiry or call us on +44(0)1384 252555.
Full technical data can be supplied upon request,
or downloaded from our online portal.