If you need a solid rubber sheet than you don't have to look any further than the range manufactured and supplied by ASG.
Come to us with the thickness, colour, hardness and grade you're looking for and our in-house experts will make it happen. We've supplied bespoke products to customers all over the world for more than three decades and our list of satisfied clients speaks for itself.
We always work to supply exactly what you need, so all grades of rubber sheet we sell come as full rolls or made to measure sheets. We also use our state of the art CNC manufacturing facilities to craft the likes of gaskets, strips, cut profiles and sleeves. Our expertise with this advanced technology means that we can deliver high precision manufacturing to the most exact tolerances whenever you need it delivering.
Amongst the grades of rubber sheeting we stock and supply are bespoke specialist options such as food approved, abrasion resistant and commercial, as well as offering high specification materials like Viton®. Because we can also use bespoke compounds to custom mould 450mm² sheets of rubber we can promise to deliver exactly the requirements you bring to us.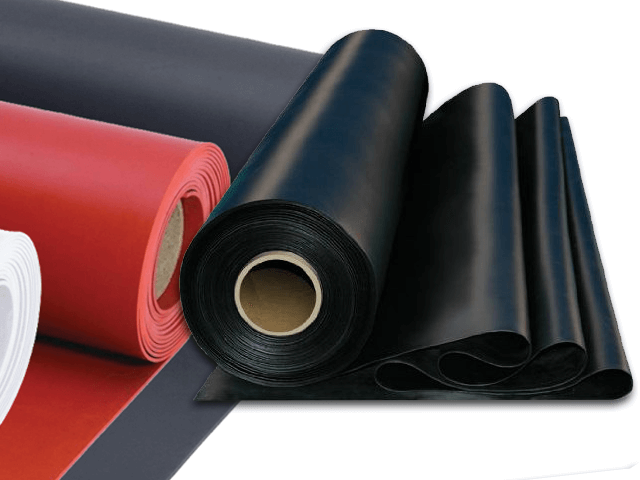 The grades of rubber sheet supplied by ASG include
Natural Solid Rubber
Neoprene Solid Rubber
EPDM Solid Rubber
Nitrile Solid Rubber
Silicone Solid Rubber
Shotblast Solid Rubber
Polyurethane Solid Rubber
Butyl Solid Rubber
If you don't see they type of rubber sheet you're looking for listed above, please contact us and we'll run through the extensive catalogue of all the grades we're able to supply.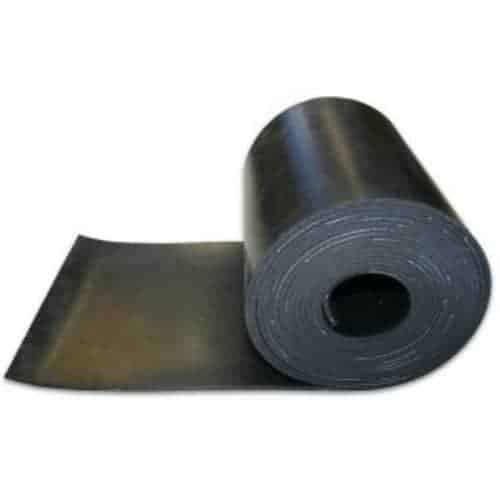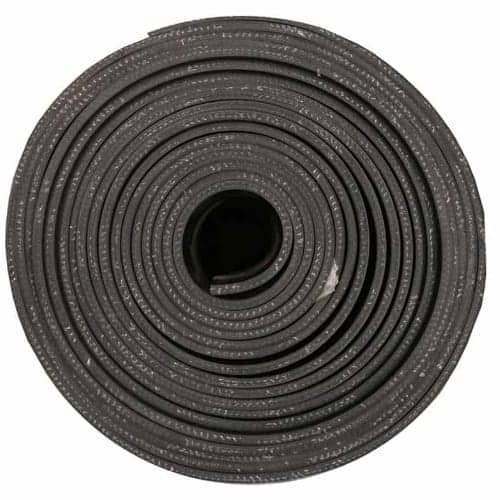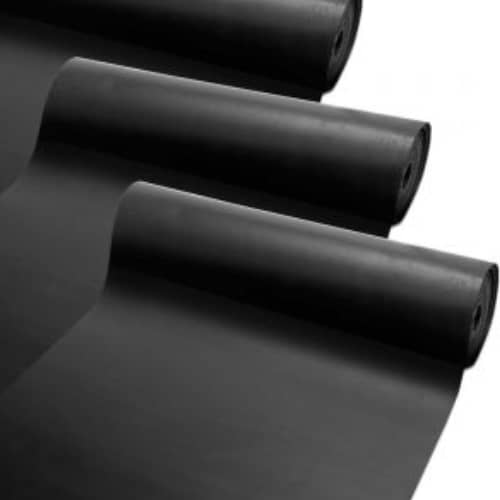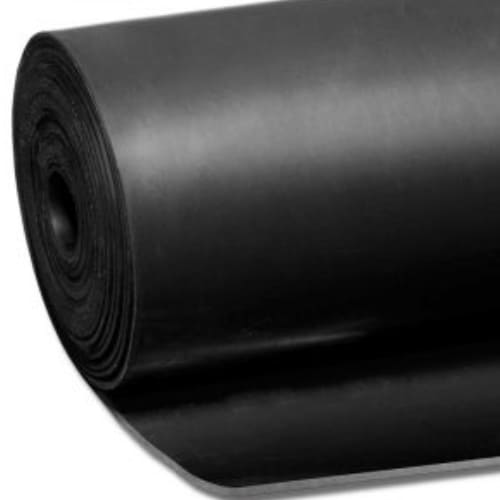 Which rubber sheet for which job?
Different types and grade of rubber are best suited to performing different tasks. Although our team of experts are ready and waiting to talk you through the finer points, the following is a brief summary of which sheets you should be looking for:
Natural rubber sheets – soft, supple and highly resistant to abrasion, natural rubber sheets also offer high dynamic rebound and act as effective sealants. All of this makes them the ideal choice for manufacturing or engineering plants which are focusing on long term environmental sustainability.
EPDM rubber sheets – these sheets combine resistance to UV light, ozone and oxidants, all of which make them the ideal choice for outdoor applications. In addition, they perform well when dealing with acids, brake fluids and mild alkalis. This makes them a popular choice for sealing and waterproofing applications, electrical cable jointing and the manufacture of gaskets and seals.
Nitrile rubber sheets – resistant to water, gas, heat and abrasion, these sheets are a versatile solution for environments featuring solvents, oils, fuels and greases. This makes them a popular choice for use in electrical installations, food production and the petrochemical industries
Silicone rubber sheets – low permeability and high tolerance to heat makes these sheets the favoured choice in the medical and pharmaceutical sectors.
Polyethylene rubber sheets – lightweight but strong a buoyant, these sheets are also anti-static and shock absorbing, which is why they are widely used as protective layers in the transport and logistics sectors, as well as offering noise dampening properties in structures such as schools and gyms.
Neoprene rubber sheets – also known as chloroprene rubber sheets, these sheets are often found in outdoor applications due to their strong resistance to ageing, UV light and the impact of weathering. The fact that they can also cope with petroleum products, mineral oils, flame, greases, acids and alkalis means that they provide first rate corrosion-resistant coatings.
Fluorocarbon rubber sheets – we provide chemical grade fluorocarbon sheets which operate at temperature ranging from -18C to +204C. They also offer resistance to non-polar solvents, fuels and mineral oils, including those which are high aromatic and chlorinated.
Contact us today to tell us what you need and we'll provide it, from a straightforward solid rubber sheet to solid rubber strips, gaskets, seals, pads and fabrications.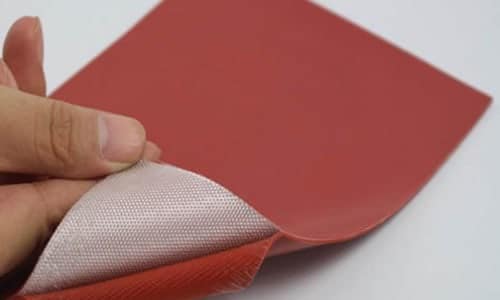 Need assistance? Contact us today!