The synthetic elastomer which we cut our silicone gaskets from at ASG is highly versatile. It provides electrical insulation and non-stick properties, as well as maintaining flexibility and compression set at high and low temperatures. These are the characteristics which make it such a popular choice for sealing and gasket applications.
The fact that the elastomer used is highly resistant to the impact of the weather, oxidation and ozone means that silicone gaskets are often the perfect option for working in external environments.
The closed cell structure of silicone, combined with a low compression set, makes it ideal for use in high temperature applications, and it can also be manufactured to meet food industry regulations. Because liquid and gas are unable to permeate through the surface of silicone, it is a favourite substance within the food processing, medical and pharmaceutical industries.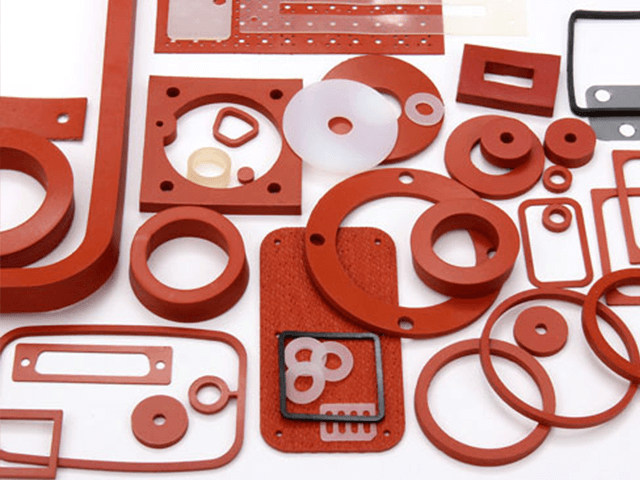 The Key Features of our Silicone gaskets
Shore Hardness: 60° ± 5° (standard).
Temperature: -70°C up to +250°C
Wide range of colours, thicknesses and lengths available.
Good release properties.
Excellent heat resistance and electrical insulation properties.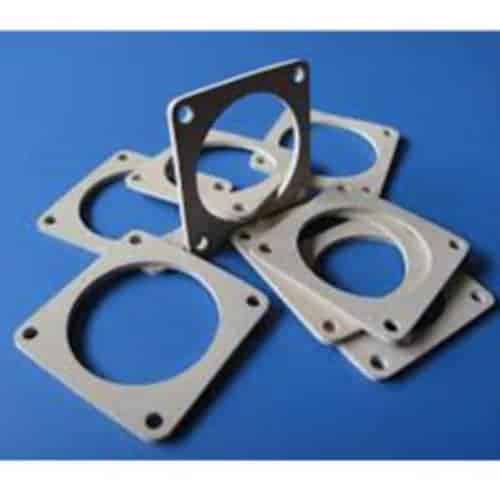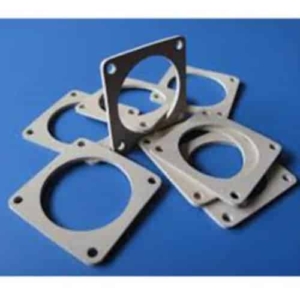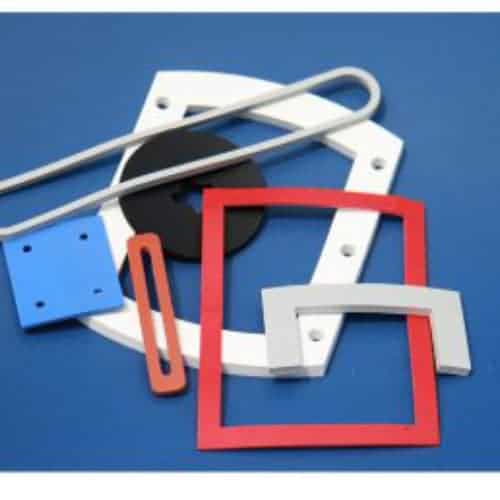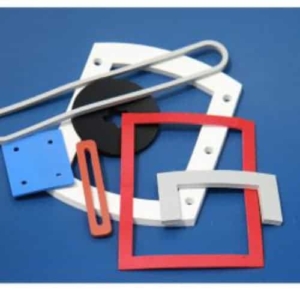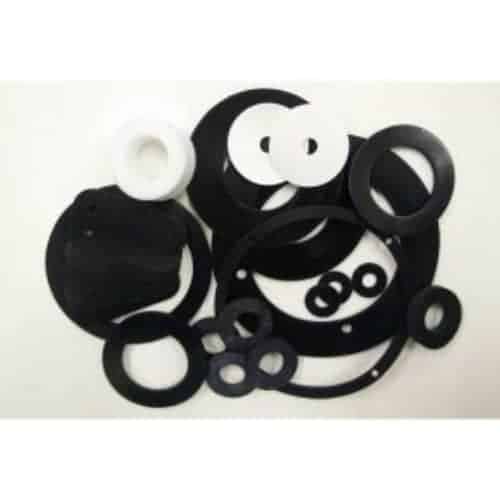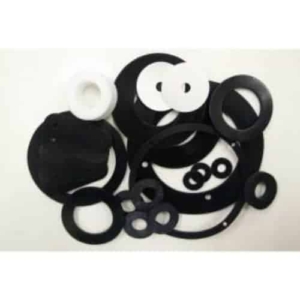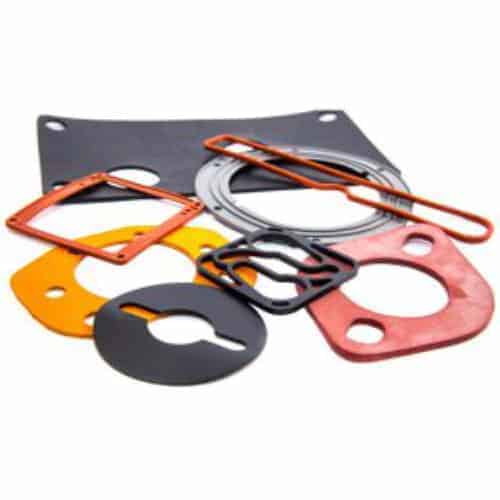 No matter what your silicone gasket requirements are, you can come to ASG and provide drawings, samples or measurements which we'll use to manufacture exactly what you're looking for. Our in-house manufacturing facilities are cutting edge, and techniques like die cutting/punch, CNC-cutting and water jet enable us to create bespoke gaskets in whatever quantity you require, from a single unit to a large scale order.
The standard thicknesses we offer fall between 1.5mm and 30mm and we can manufacture plain silicone gaskets or those with a self-adhesive backing, foil or film on one or both surfaces. We are also able to provide your gaskets as individual units or kiss-cut onto strips.
Need assistance? Contact us today!