Advanced Seals & Gaskets Ltd are one of the UK's leading converters of Foam and Rubber. We convert 'Direct from block' which ensures complete control at all stages of production.
Our state of the art Slitting and skiving machines split sheeting to exacting tolerances of thickness including EVA Polyethylene Sheeting.
EVA Polyethylene Sheeting can be supplied in various thickness from 1mm to 100mm thick or over this thickness with lamination. EVA Polyethylene Sheeting can be supplied in various densities and colours and can be supplied in either plain or self adhesive backed.
EVA polyethylene Sheeting is similar to normal polyethylene foam sheeting but provides the following improvements;
increased tear resistance
increased recovery properties
increased wear resistance
EVA Polyethylene Sheeting looks very similar in appearance to A345 24Kg Polyethylene or A346 45Kg Polyethylene but feels more rubbery, it will easily take a range of facings and self-adhesive backing to one or multiple sides
We manufacture many different components from A344 EVA Polyethylene Sheeting including;
EVA Polyethylene Washers
EVA Polyethylene Gaskets
EVA Polyethylene strip and strips
EVA Polyethylene pads
EVA Polyethylene fabrications
EVA Polyethylene gym/yoga and camping mats
EVA Polyethylene sports equipment
EVA Polyethylene sole inserts
EVA Polyethylene eaves fillers
EVA Polyethylene expansion jointing
EVA Polyethylene display packaging
EVA Polyethylene seals
Quality of our EVA Polyethylene Sheeting
The quality of our EVA Polyethylene Sheeting is controlled by our Quality Management System to ISO 9001.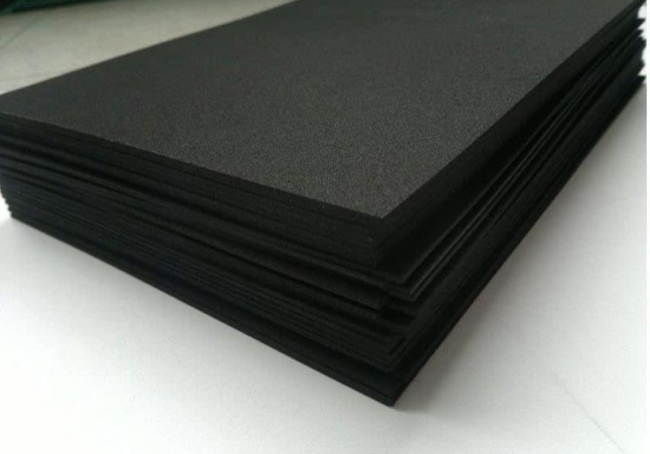 If you would like to speak to a representative to discuss your specific application or requirements please call our sales office direct on 01384 469100, alternatively you can send an E-mail. Simply click on the link and forward us your details along with your question and we will contact you immediately.
Samples - Technical EVA Foam Sheet
Samples can be submitted for testing upon request.
Call now for sample requests or further help.
For information on EVA Foam Sheet please complete the following quick enquiry or call us on +44(0)1384 252555.
Full technical data can be supplied upon request,
or downloaded from our online portal.